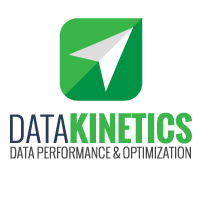 As the global leader in Data Performance and Optimization Solutions, the world's largest banks, credit card, brokerage, insurance, healthcare, retail and telecommunication organizations rely on DataKinetics to dramatically improve their data throughput and processing. With more than 35 years of experience in the field of Data Performance and Optimization, we continually help our clients leverage existing systems, optimizing the issues that hold them back, and enabling plans to propel them forward. Leveraging the experience and success of working with our global clients, we deliver proven solutions with worldwide success.
With a strict focus and legacy of working with the largest global companies in the world, we have built our mandate and reputation on the tremendous success of our clients. Thus, through a deep seated and fundamental understanding of our clients and their needs, we continually work to save them billions of dollars all while improving application performance and reducing IT risk. Isn't it time you joined the most successful companies in the world that use DataKinetics?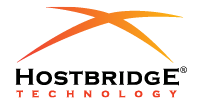 HostBridge Technology was founded in 2000 with a focus on the development and delivery of software products that integrate existing and emerging technologies within large organizations. Since many large organizations rely heavily on IBM mainframes and applications, we have applied much of our creative energy on solving the difficult problems associated with the integration of these legacy systems with technologies that have emerged or evolved more recently.
Having brought the first web-to-host (W2H) product to market in 1995 at Teubner and Associates (now Esker, Inc.), we know first-hand the difficulties large enterprises face when implementing integration solutions. We developed HostBridge to make CICS integration easy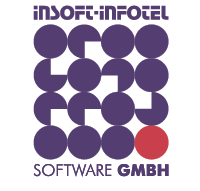 InSoft Infotel Software GmbH is a software development, training and consulting firm specialising in mainframe and client/server systems. Initially, founded as WICHMANN + OAKHILL Consultancy in 1978 by Colin Oakhill and Günther Wichmann, the company concentrated on CICS systems and progressed through to network and connectivity environments, gaining vast experience with most database systems along the way. Based in Düsseldorf, Germany, and founded in 1986, the InSoft Software GmbH now supports more than 350 installations with self-developed products.

SMT Data is a privately held company founded in 1990. Their ITBI™ solution consists of software and services developed and delivered by a world class team, and gathers enormous amounts of data about the customer's IT operations and maps these to business activities using analysis and reporting tools on top of a data warehouse. SMT Data solutions deliver transparency into the relationship between IT capacity costs and business activities.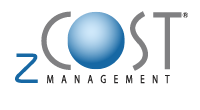 zCost Management software suite provides you with solutions to reduce and control your IBM Monthly License Charge costs, optimize your Mainframe resources, and comply with your Service Level Agreements as well as your budget commitments. Our complementary software, ASC and CCPTool, will help you better manage your data center by forecasting the future and reduce your costs.