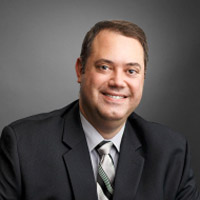 Allan Zander
Allan Zander is the CEO of DataKinetics – the global leader in Data Performance and Optimization. As a "Friend of the Mainframe", Allan's experience addressing both the technical and business needs of Global Fortune 500 customers has provided him with great insight into the industry's opportunities and challenges – making him a sought-after writer and speaker on the topic of databases and mainframes.
Connect with Allan Zander on: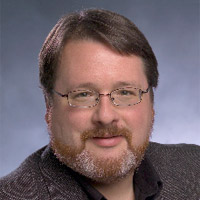 Craig Mullins
Craig Mullins is President & Principal Consultant of Mullins Consulting, Inc., and the publisher/editor of The Database Site. Craig also writes for many popular IT and database journals and web sites, and is a frequent speaker on database issues at IT conferences. He has been named by IBM as a Gold Consultant and an Information Champion. He was recently named one of the Top 200 Thought Leaders in Big Data & Analytics by AnalyticsWeek magazine.
Connect with Craig Mullins on: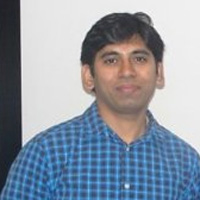 Hemanth Rama
Hemanth Rama, a millennial mainframer, is a senior software engineer at BMC Software. Hemanth has 13+ years of IT experience and he holds 3 patents. Hemanth is recipient of IBM z Champion award 2018. Hemanth writes regularly for many popular IT websites and also on his personal blog. He passionately speaks about mainframe technologies at various conferences, symposiums and user groups.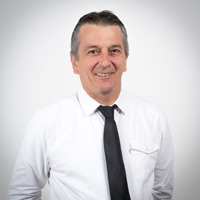 Jacky Hofbauer
Jacky Hofbauer is the President & Chief Strategy Officer of zCost Management, the leader in MLC Cost Control. Jacky has been intricately involved with system Z and z/Pricing for over 30 years and is a recognized expert in this space. He continues to share his knowledge and experience through popular white papers and Newsletters about system z and z/Pricing. Jacky is a regular contributor of z/articles to Planet Mainframe.
Connect with Jacky Hofbauer on: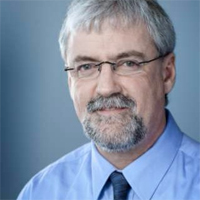 Keith Allingham
The contributing editor at Planet Mainframe, Keith is a technology writer, researcher and marketer with more than 10 years experience in the mainframe and datacenter spaces. He has written and ghost-written many technical and marketing articles in magazines, online publications and blogs. A consultant always eager to learn about new technologies and network with people having cutting-edge technical experience.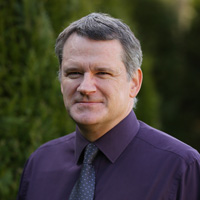 Keith Banham
Keith Banham has worked in IT for over 35 years and is the mainframe R&D manager at Macro 4, a division of UNICOM Global. Keith started as an Assembler programmer at a major bank and during his 30+ years at Macro 4 he has worked on many of the company's solutions for application lifecycle management, application performance management, document management and session management. He is responsible for driving the modernization of these solutions by building web, Eclipse and mobile interfaces, and architecting cross-platform solutions utilizing UNICOM's open systems and IBM i capabilities.
Connect with Keith Banham on: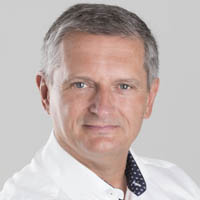 Mark Wilson
Mark Wilson is Technical Director at RSM Partners. He is a global thought leader in mainframe technology and security, and heads the RSM Technical and Security technical teams. With more than 30 years' experience in IBM Z in diverse sectors and environments, in hands-on technical and strategic roles, Mark's deep insight and solutions-driven approach ensure he is highly valued by RSM clients, IBM and third party technology partners. Mark is Chair of the Guide Share Europe Large Systems working group and Technical Co-Coordinator of the GSE Enterprise Security working group. Mark was the founder of RSM Partners and is one of the key shareholders.
Connect with Mark Wilson on: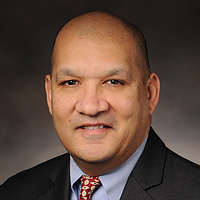 Neale D'Rozario
Neale D'Rozario has been an IT professional for more than 33 years, and a CIO for the past 21 years. He has been the CIO for RTI International, Genworth Financial (MI), Sensus USA, Misys Healthcare Systems, Channel Master LLC, Cogent Communications, SunTrust Capital Markets and Barclays Debt Capital. He is also the founder and president of D'Rozario Consulting Services.
Connect with Neale D'Rozario on: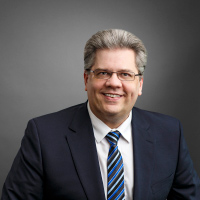 Randy McCoy
Randy McCoy is the CFO of DataKinetics – the global leader in Data Performance and Optimization. In his role, Randy regularly works with the C-level of Global Fortune 500 firms to provide insight into complex technologies and their operational impacts – leading to thriving, long-standing client and colleague relationships with mutually beneficial outcomes.
Connect with Randy McCoy on: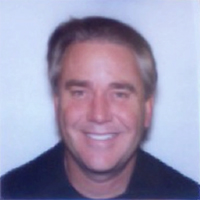 Scott Quillicy
Scott Quillicy is the CEO and founder of SQData, an Addison, Texas based software company that specializes in high-performance data movement and changed data capture (CDC) for IMS, VSAM and relational databases. He has over 30 years of database experience and is considered an expert in database replication strategy and deployment. Prior to founding SQData, Scott was involved in the development of IBM's DB2PM and other database performance tools.
Connect with Scott Quillicy on: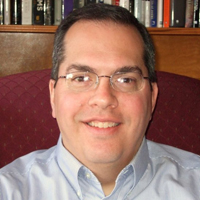 Stephen Guendert
"Dr Steve" is an IBMer and is the IBM Z Hardware Systems I/O architect. He is recognized worldwide as an expert on ESCON, FICON, and mainframe I/O and is a published author of over 50 papers and multiple books on those subjects. Steve has a Ph.D. and a M.S. in Management Information Systems (MIS), as well as an MBA. He has served on both the SHARE, and Computer Measurement Group (CMG) Boards of Directors. Steve is a member of the Mainframe Hall of Fame.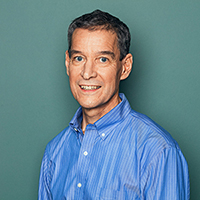 Steven Thomas
Steven Thomas is CTO at SMT Data, where he has been part of the management team since 2011.
Steven holds a Master's degree in Computer Science from Stanford and has almost 30 years of technical and business experience from Saxo Bank, Fidelity Information Services and IBM.
Connect with Steven Thomas on:

Subhasish Sarkar
Subhasish has got 13+ years of total as well as relevant work experience in different IBM zMainframe technologies. He is a Senior SQA Engineer, working at BMC Software. He is passionate and enthusiastic about technology in general and the IBM zMainframe Platform in particular. He is a proud IBM Z Champion for two consecutive years (2020 and 2021). Subhasish owns and manages a Facebook Technical Community/Page titled "IBM Mainframe Nitty Gritties". He publishes technical articles and tutorials in different renowned technical communities, websites and blog sites. And, last but not the least, he also conducts FREE-TO-ATTEND webinars, from time to time.
Connect with Subhasish on: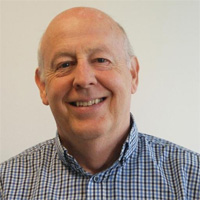 Trevor Eddolls
A popular speaker and blogger, Trevor Eddolls, CEO at iTech-Ed Ltd, currently chairs the Virtual IMS and Virtual CICS user groups, and is editorial director for the Arcati Mainframe Yearbook. Trevor has an extensive background in mainframes and IT, and has been recognized as an IBM Champion. He's written numerous technical articles and published three mainframe-related books.
Connect with Trevor Eddolls on: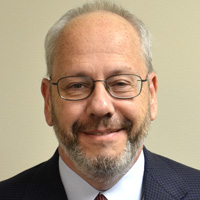 Wayne Sadin
Wayne Sadin is a CIO/CTO, an outsourcing executive, a Board member and a consultant to CEOs. Mr. Sadin has specialized in IT transformations – in improving IT Alignment, Architecture, Agility and Ability. He is an accomplished speaker and writer and has been recognized by Computerworld as both a "Premier 100 IT Leader" and an Honors Program "Laureate.
Connect with Wayne Sadin on: